1404 Industrial Drive · Saline, MI 48176 · Toll-Free (877) 995-4400 · 734-944-4400 · Fax 734-944-4402 Email Us
Invertech Inc.

Breathing Air Monitors
as recommended in OSHA Title29, Section 1910.134 (d)(1) & (2) ANSI/CGA Standard G-7.1
Grade D
CAM Series Breathing Air Monitors - Invertech Inc.
Invertech Inc. is a designer and builder of breathing air monitors to detect carbon monoxide and toxic gases to ensure safe breathing air from compressors.
Invertech Inc's carbon monoxide monitors detect carbon monoxide and hydrocarbons in a compressed air supply and trigger visual and audible alarms when CO is detected in concentrations of 10 parts per million. Invertech offers wall-mountable and field-portable monitors with integral rugged carrying cases.
Men's Washington Redskins Retro Slippers,Jason Witten Dallas Cowboys 2014 Collection City Bobble Head Figurine
Minnesota Vikings 2016 Season
.Women's Buffalo Bills Royal Direct Snap V-Neck Long Sleeve T-Shirt,Men's Green Bay Packers Nike Heather Grey Gold Collection Long Sleeve T-Shirt
The Best Minnesota Vikings Jerseys
.Pro Line Jacksonville Jaguars Historic Logo Women's Ascender Puff 3-in-1 Systems Jacket,Houston Texans Mega Acrylic License Plate
Teddy Bridgewater Of Minnesota Vikings
.Men's Los Angeles Rams New Era Gold Solid Cuffed Knit Hat,Mens New England Patriots Rob Gronkowski Nike Navy Blue Game Jersey.San Francisco 49ers Frog Big Feet Plush Toy,Infant Buffalo Bills Royal Team Logo T-Shirt,Men's Dallas Cowboys Pro Line Black Taylor Stretch Fit Hat.Denver Broncos Preschool Team Logo Long Sleeve T-Shirt - Orange,Baltimore Ravens Big & Tall Critical Victory VII T-Shirt - Purple.Chicago Bears Historic Canvas Drawstring Backpack,Girls Preschool Tampa Bay Buccaneers Red Cheer Jumper.Toddler Tampa Bay Buccaneers Tampa Bay Buccaneers Nike Red Game Jersey,New Orleans Saints Super Bowl XLIV Champions Thematic Bear
Cheap Minnesota Vikings Jerseys NFL
Why Invertech Inc. is the right Choice!
How do you know that the expensive and sometimes complicated breathing air monitor you're thinking about purchasing is really going to do the job? All of them sound the same and check for carbon monoxide in your breathing air,
BUT what if:
the sample line gets plugged?
the pressure to the monitor is lost?
the pressure is too high?
the instruments not in the run mode?
Invertech Inc's breathing air monitors not only check the air to make sure it's safe, we continuously check the monitor to make sure the air sample is properly reaching the sensor.
Self-checking gas sample features are unique to Invertech and provide the increased need for reliability in GRADE D applications.
Contact Us For more information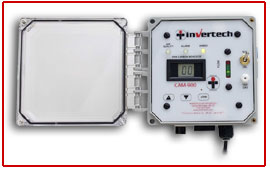 Fixed Installation
Electronic Flow Meter
Digital Display
Pre-Set Alarm
Chemical Cell Sensor
Non-Metallic Enclosure
110VAC/12VDC Power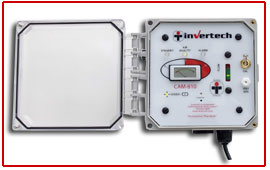 Fixed Installation
Electronic Flow Meter
Electronic Gauge Display
Pre-Set Alarm
Solid State Sensor
Non-Metallic Enclosure
110VAC/12VDC Power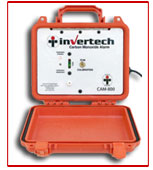 Portable
Electronic Flow Meter
Pre-Set Alarm
Solid State Sensor
Sealed Weather-Proof Non-Metallic Enclosure
110VAC/12VDC Power Field Operation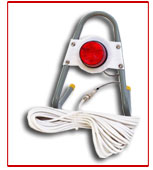 Remote Alarm